2023/2024
Enrollement
Open Now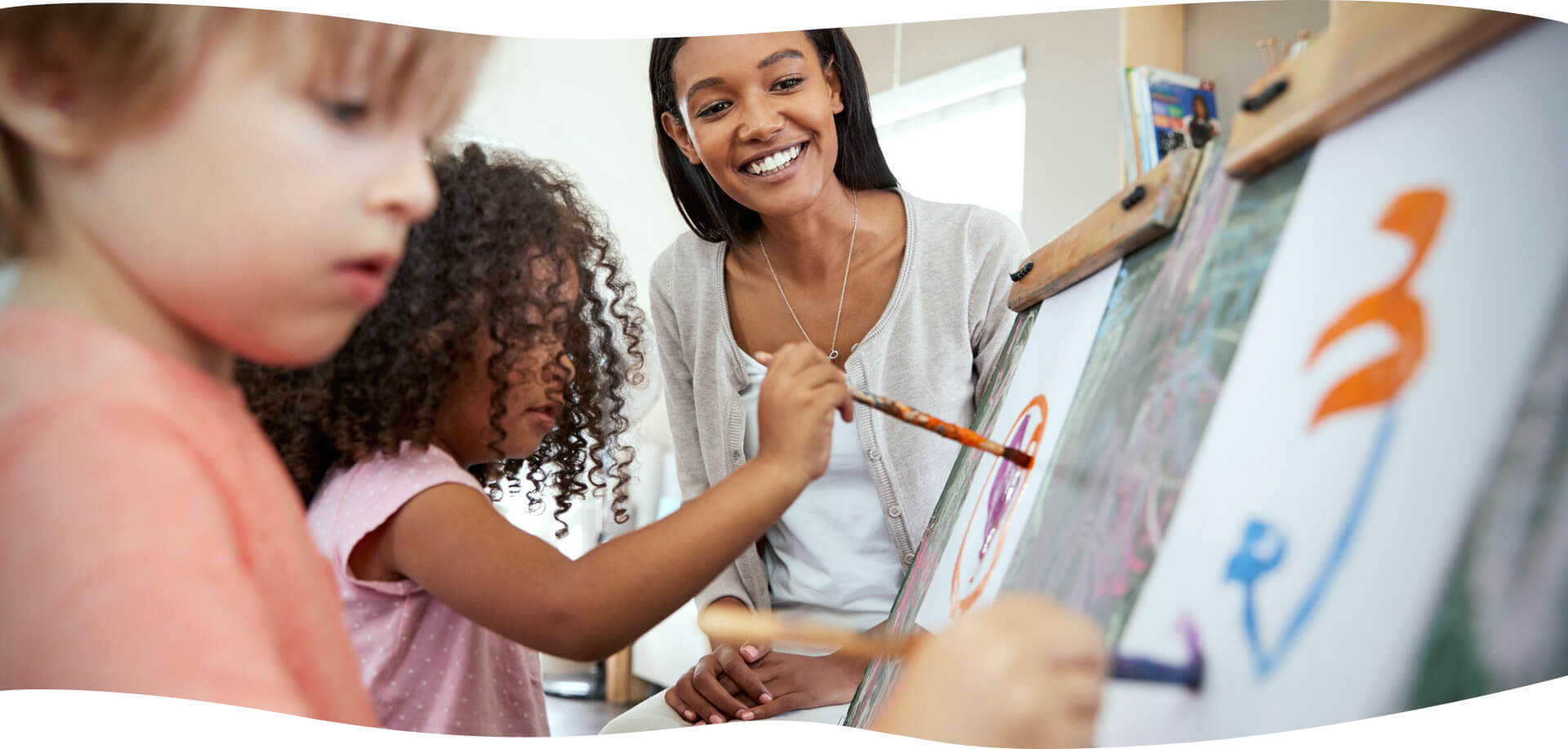 Founding blocks of future success
The best place

for Early Childhood Education
We provide an innovative, nurturing and stimulating environment where children develop independence, confidence and a positive sense of self and the world around them. Our curriculum is designed to involve children in experiences that enhance language, literacy, music, movement, art and socialization. Through play, all areas of development are fostered.
Read more
We are dedicated to the care and education
Our Educational Programs
Our exclusive curricula, combined with our own digital lesson planning tool, enable teachers to create personalized learning experiences, appropriate to every age group.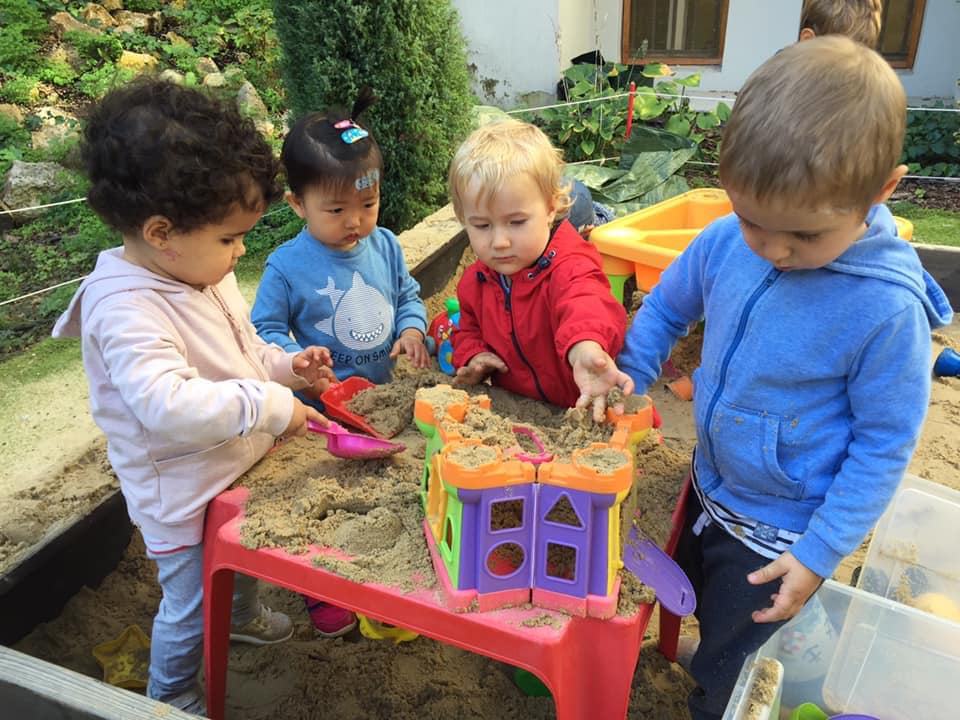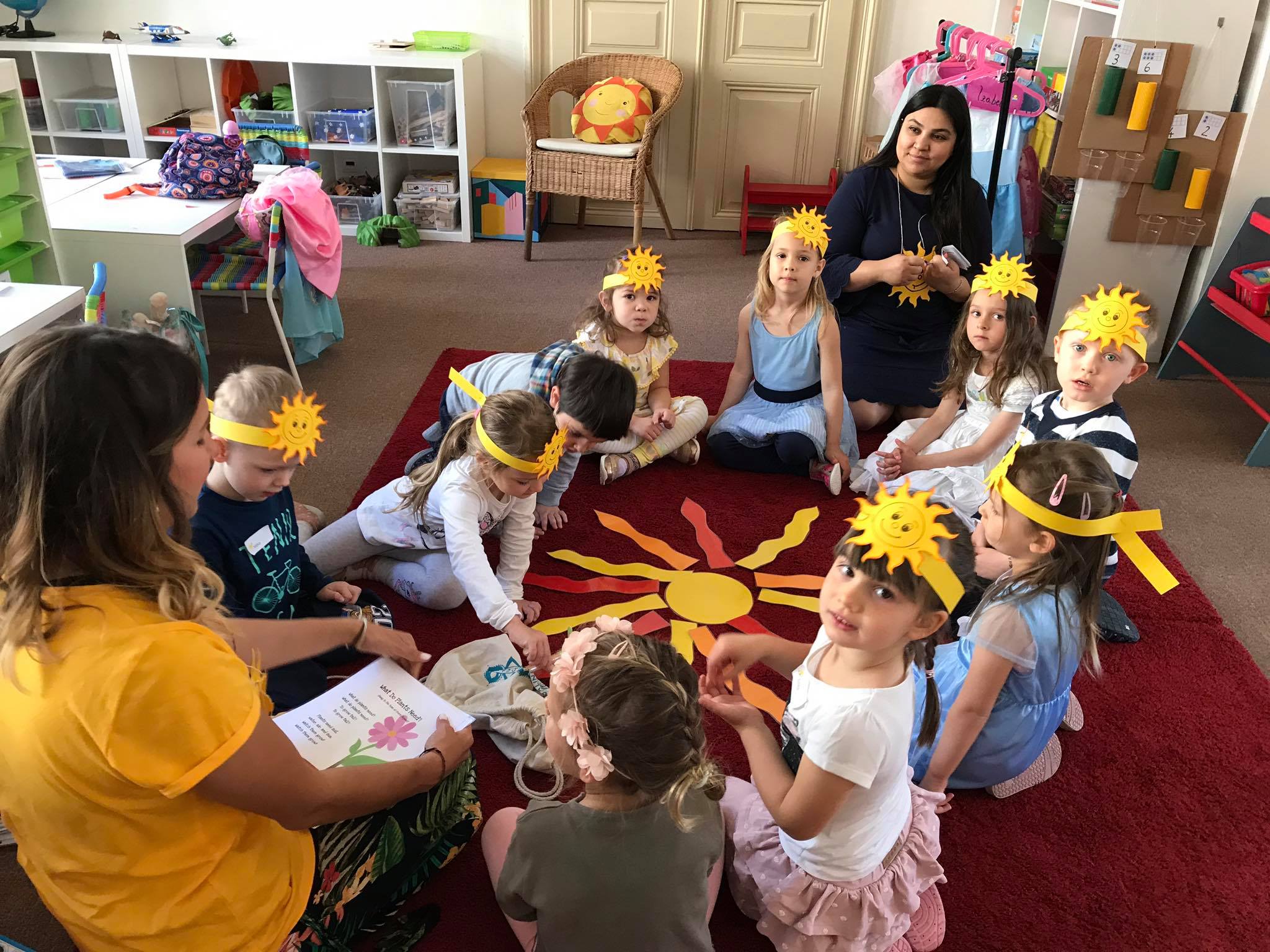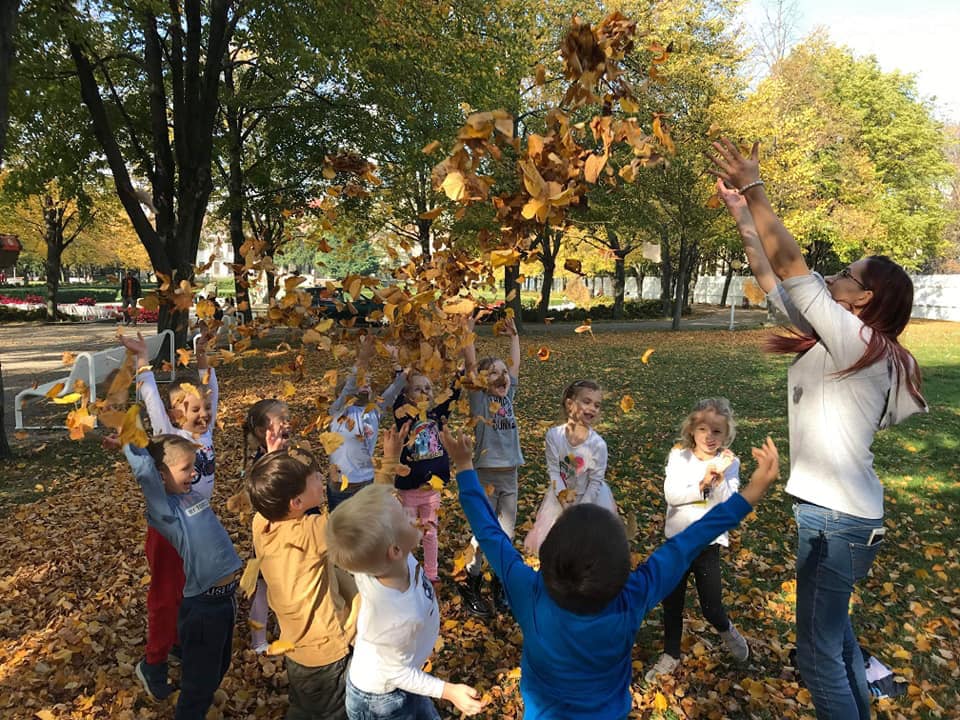 Pre – Kindergarten 4-5Years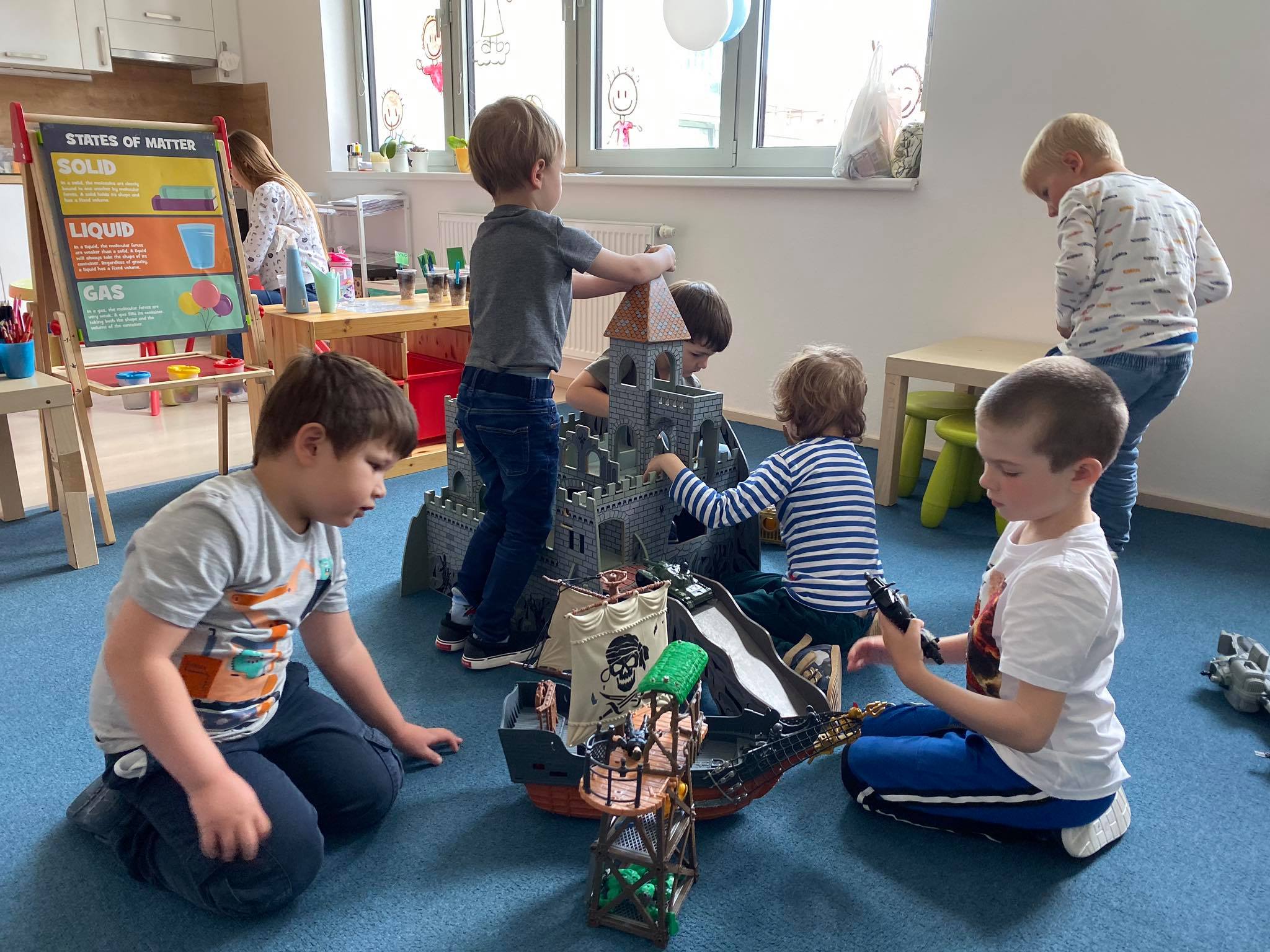 We provide the main activities
Elements

of Learning Committed to Excellence
Handprints curriculum is based on teaching kids using a topic of the week system. We teach these topics using learning centers where kids develop different skills. By incorporating fun and active learning Handprints teachers help students to become successful and effective learners. Our teachers change the setup of certain centers throughout the year based on the topic they are currently learning about. This makes our classrooms fun to explore all year round. There are 8 main areas of study in our program:
Read more

Science
Sport
Art

Field trips

Music
Math
Literacy

Music
Curriculum
Elements
Science
Our international curriculum allows us to make connections between various fields of studies in order to create a larger contextual understanding for our students.
Sport
We fully support the physical development in children to support their learning and progress in other areas. We have a large backyard and own gym where kids can exercise every day.
Art
Art activities include expressing feelings and emotions, gaining fine muscle control and strengthening eye-hand motor coordination, holding paintbrushes and learning how to control paint, crayons, scissors, and other art tools, developing perceptual abilities.
Field trips
We try to make learning an experience based on practical learning process using many field trips, experiments, projects and interesting hands-on activities that encompass and fully involve the child in their learning activities.
Music
Learning new songs, rhymes and poems are used with instruments to develop a feeling for rhythm. We have our own Music school where kids can learn to play variety of musical instruments.
Math
The fields of mathematics covered in our curriculum are: classifying, counting, sorting, sequencing, shapes and recognizing numbers. Manipulative materials are used to develop conceptual understanding, stimulate interest, and enhance skill acquisition.
Literacy
Nursery rhymes, songs, poetry, and books are used to introduce students to language activities. Story time is incorporated daily and is viewed as crucial to the development of language, vocabulary, thinking and listening skills.
Music
Writing is frequently practiced with pencils and crayons on a daily basis which promotes and encourages kids to develop the correct method of holding a writing utensil. Children begin to use and understand letter recognition and understand sound synthesis of letter pronunciation.

We provide the best quality
Organic

Food for Growing Children
We are the only Kindergarten in Bratislava serving high quality, organic food - cooked in our own school kitchen. We prefer the use of whole wheat products and limit the use of artificial sugar. Fresh fruits and vegetables are part of every meal. Pork free diet.
Read on to understand our difference
Why Choose HANDPRINTS
Safe Environment

Children feel safe and secure to explore and learn. We believe that only kids who feel comfortable are able to learn.

Excellent program

In order to prepare children for success in their lives, Handprints encourages development of social and emotional skills with lasting impact.

International comunity

Building and fostering a sense of community that is inclusive, welcoming and respectful of values, beliefs and cultures.

Adaptation process

The adaptation process at our school is something we consider integral and important for the transition of your child into a school setting.

Quality Educators

We believe that safe, friendly and loving staff is vital to our students well being and emotional development.

Location

Handprints is located in the city center. One of our great features is our big private schoolyard providing our students with a safe space to play and exercise.

Gym in the Kindergarten

Having a big new gym inside the building gives our students the privilege of being able to exercise everyday no matter what the weather is.

Library

We believe that reading books is very important for the development of children. We support reading in our kindergarten and encourage our students to read at home. At our library lots of books are available for our clients.

Big Safe Playground

Last and the most important thing is that our school has its'own beautiful spacy backyard where there is no entrance from the street. Our students are safe from strangers the whole day long.

Music School and Extracurricullar Activities

Professional music teachers teach variety of musical instruments. We offer a variety of afternoon clubs for students who want to take advantage of our broadened curriculum.

Seasonal Courses and Trainings

We organize several courses and trainings every schoolyear. They include ice-skating, swimming course, wall climbing and skiing.

Speach Therapist and Counseling

We will work with your child to improve her understanding and talking. Good language skills help children learn, behave, make friends, and feel better about themselves.

School in Nature

During this time our main focus is on exploring natural sciences. Kids are able to conduct experiments, explore, and discover surrounded by nature.

Summer Camps

Handprints International is open all over the year. Summer time is dedicated to sport activities, fun and adventure.

Organic Healthy Food

We provide the best quality food cooked in our kitchen. We use only organic meat and diary products. Handprints menu is pork free.