Kindergarten
At this stage Kids are being prepared for Elementary school. Learning is more detailed and kids are required to follow the class rules and schedule. Our students learn to recognize left-to-right and top-to-bottom patterns, and they learn to associate spoken and written words by composing stories. Our students are given a balance of quiet reading time, social activities and free play.
Our teachers provide fun and interactive learning activities which aim to support the cognitive and social development of every student. At this stage kids can choose from variety of afternoon clubs that are available only for this age group.
Kindergarten students take part in graduation ceremony in June.
Pre-kindergarten
Every day is filled with exciting activities designed for independent discovery as well as group and cooperative learning. Kids also spend generous amounts of time dedicated to playtime and outside time.
This stage promotes cooperative play and collaborative problem-solving skills using many different activities and class projects. This is also the stage where kids can participate in longer school trips (skiing trip, school in nature trip) and experience the atmosphere of school spirit and community.
History, Literacy, language skills, Math and art are all part of the daily learning schedule.
All programs are customized to your child's progress, needs and age.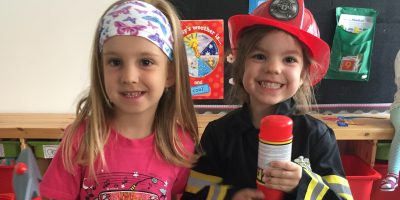 Preschool
Our teachers use this time to introduce preschoolers to cognitive skills, such as sequencing and matching; social skills, such as recognizing similarities and embracing diversity; and language arts skills, such as storytelling and writing. These are still play based and focused on kids having fun while learning.
This stage in our curriculum also focuses on building self-confidence by encouraging children to progress at their own pace according to their individual needs and abilities. Our "learning centres" classroom setup provide kids with the opportunity for group and independent learning. Kids can explore centres for math, science, music, fine arts, literacy and more. At this stage history, sciences, manners and physical fitness are also part of the daily schedule.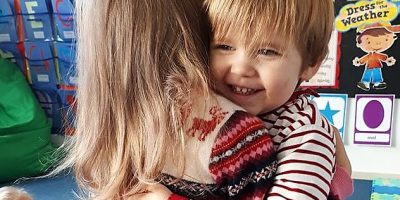 Nursery
Using play based curriculum, our teachers plan daily activities in a fun and exciting environment to encourage children to explore the world around them. Toddlers enjoy a consistent daily schedule with quiet activities, funny songs, dancing, playing and plenty of outdoor time and rest.
Learning centers with blocks, puzzles, art supplies and books encourage imaginary play, and circle time introduces stories and songs that improve the development of language and social skills. Kids become more self-reliant while improving their gross and fine motor skills. (using spoons, pencils, paintbrushes).
This stage in our program is focused on developing social skills and allowing kids to adapt to life in preschool.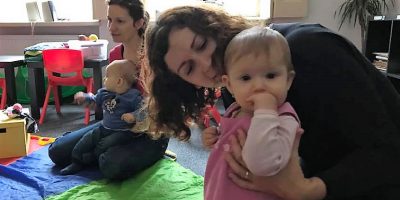 Baby Club
Come and sing with us every Friday at 9.30 am.
We know that music is fundamental to a toddlers development. Our progressive and educational way of teaching music is designed to nurture lifetime of music. We welcome all moms so they can have fun too.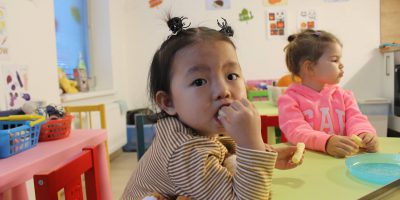 Adaptation process
The adaptation process at our school is something we consider integral and important for the transition of your child into a school setting. Whether it be from their current home schedule or changing schools, this part of your child's school life is required to ensure a smooth emotional and social transition which will provide a solid foundation for intellectual growth and development. This can be discussed directly with the head teacher to ensure that we have the correct approach for your child