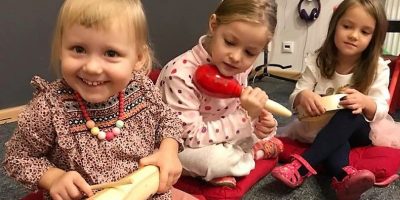 Music
Music club teaches children to listen to music, perceive it as well as understand an create it. Kids are introduced to various genres of music and have the opportunity to choose the ones they like. They learn new songs and develop their memory by remembering new lyrics. Children learn about classical music, famous composers and their notable music. Music club teaches kids to differentiate between historical eras and how each affected its music. Kids gain knowledge from musical theory. This club is suitable for kids from 3 to 6 years. Kids are divided into groups based on their age.
Drum club
Children love to make noise, so the drum club is a fantastic way of encouraging the child to learn more about rhythm, songs and dancing to the beat. We teach them how to keep time, count beats, understand rhythm and start playing in an ensemble. Kids are learning to play drums in a fun and easy way, through games and fun activities. We also make sure that the child is in a free and relaxed environment.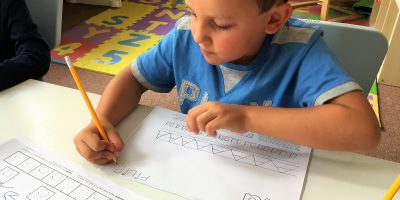 Jolly Phonics
Here at Handprints we value the instruction of literacy and we strongly believe that this is an important part of a childs development in learning how to use and learn language skills. We use Jolly Phonics as it is an extremely fun child firendly centered approach to learning phonics and literacy. Jolly Phonics is arranged into five core ares of instruction for children. These are learning letter sounds, learning letter formation, blending, identifying the sounds in words and tricky words. With all of these parts of literacy and the Jolly Phonics child approcah children learn in a fun and productive environment with a structured approach.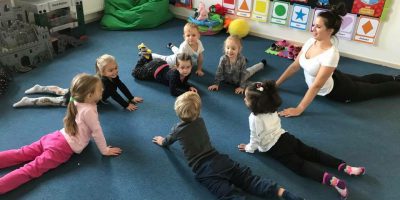 Dance club
This club nicely completes our educational program and creates balance between educational tasks focused on mental activity and need for physical activity and movement. Dance club develops gross motor skills, body coordination, sense for rhythm and music, concentration and will power needed to complete various tasks. Trimester course ends with dance performance for parents.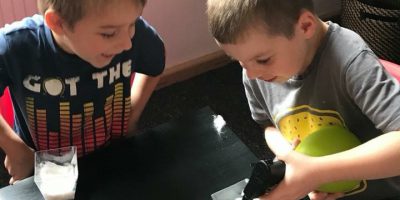 Happy Earth
Goal of Happy Earth is to introduce environment protection to our students. Kids will learn how to care for environment and be responsible with protecting our planet. Activities are filled with fun. Kids learn about various environmental topics and new facts. They will also create interesting projects. Club is suitable for Primary reception year.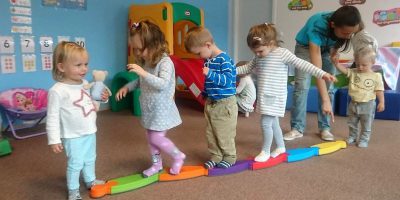 Gymnastics
Gymnastics is an excellent activity for both boys and girls. It is an extremely great activity and sport for developing a child's balance, basic motor skills, and coordination.
Our gymnastic classes focus on learning basic body positions like a straddle, tuck, rolling and gymnastics terminology. Once children learn these skills, they'll progress to the good balance skills like hopping, jumping and walking on balancing apparatus. This is a great and fun way for your child to develop all of their motor skills and to have fun at the same time.
Art
Goal of this club is to develop creativity, sense for aesthetics, beauty and art in general. Kids will learn to use different artistic techniques. Discover properties of materials and their use. They will learn about colors – how to mix them and gradually tone them. Through these activities kids will develop fine motor skills, persistence, ability to finish task, and patience. This fun-filled club is sure to make our little artists creative and happy.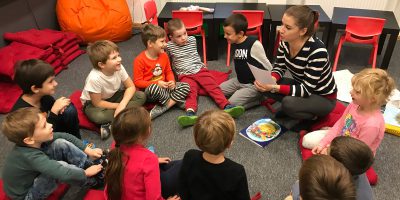 Slovak language club
As English is the language of instruction at our kindergarten, we currently offer Slovak Language as an afternoon club. This is to ensure that children are also learning and practicing Slovak Language. This will help children to gain more knowledge also in their native tongue. Our Slovak club is taught in a fun and playful way and the club is led by a skilled Slovak native speaker. Children are learning mainly through games, Slovak songs, rhymes, stories and other interactive activities.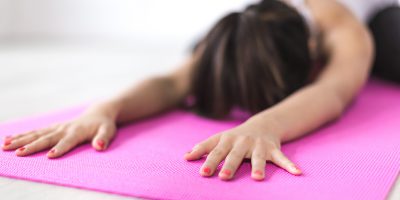 Kids animal yoga
Kids animal yoga focuses on developing key gross motor skills for our children. Kids have the chance to practice asanas yoga positions that remind them of different animals, which makes it super funny for them. They can pretend they are butterflies, lions, pumas, cobras and many others. It is easy way for children to relax. During the whole exercise we focus on looking for balance, breathing during the whole exercise which makes it easier on kids to find inner peace.