Our daily schedule takes into consideration the age differences and individual development needs of each of our students. The ratio between educational and relaxing activities is planned out in a way that stimulates kids while giving them enough time to play and rest.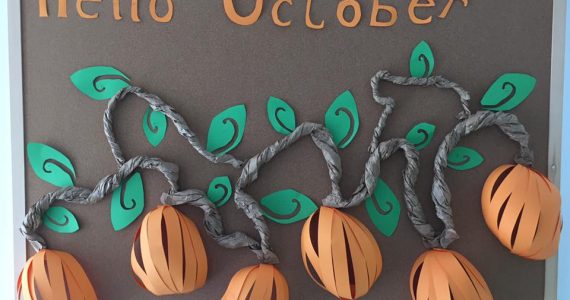 Story time in the Library
is the time when kids from different classes meet in the library and wait for their head teacher. During this time students have the opportunity to choose from multiple calming activities like watching educational programs connected with the topic of the week, listening to or watching musical programs in our Handprints movie Theatre, reading books with teachers present in the library, listening to stories on CD's or watching educational DVD's. During this time kids are able to sit on a bean bag, lie down on cushions and relax while listening to stories.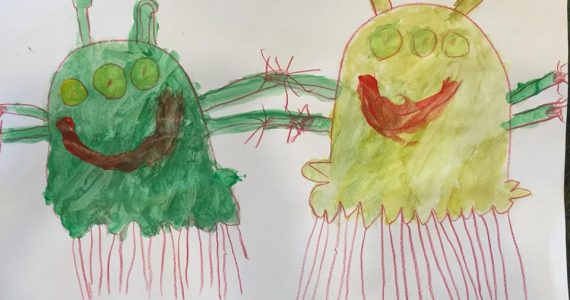 Circle Time
This activity is focused and centered on the development of socio-emotional skills. Activities done during this time are always interesting and focused on the specific need of each group. The Teacher leads students to think about and understand values, relationships, empathy, cooperation, respect, communication and its rules. It is also a time when kids learn to navigate in time, work on a daily calendar, learn to name days of the week, months, describe weather and learn to express how they feel and what their expectations for the day are.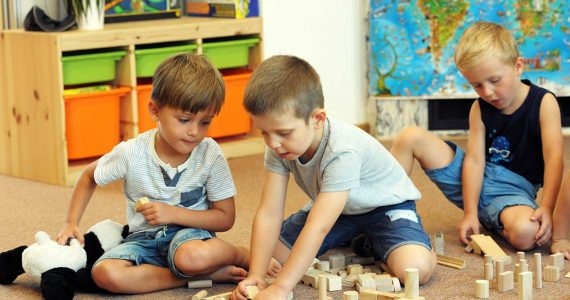 Morning Centers
During Morning Ceter activities kids can choose from a variety of games and toys prepared by the teacher or participate in preparing these centers. Lots of these activities are located at student tables and are focused on developing fine motor skills, blocks, puzzle, construction sets or art activities that are connected with the weekly topic. It is also a time for individual learning activities. Whether it is HLA- High Learning activities (working with talented kids) or SLA- Support Learning Activities (helping kids who need more time whilst learning).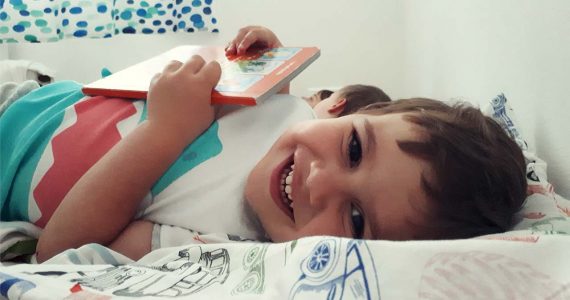 Naptime
Kids in younger programs read a bedtime story and take a nap during naptime. Their bedsheets are brought from home and are changed every two weeks. Parents have the option to keep it in school for washing. Bedtime is shorter in older programs (Pre-primary and Primary reception). They can read a book in their bed or play with a soft toy. Rest time is an important part of the child's day as it is primarily used as a way of not over stimulating children and giving them time to rest and recuperate for the afternoon.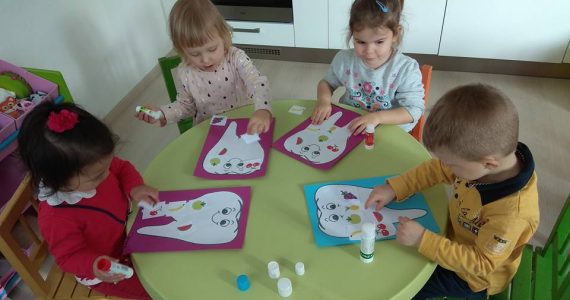 Educational Learning Activities
Are main educational activities during which our students gain new knowledge and skills. Every program (class) has their own annual educational plan which teachers use to prepare their lessons. Areas that are covered during this time are: Mathematics, music, literature, language skills, physical education, science, geography, biology, physics, writing, reading and drama. Duration of these lessons vary in different age groups. Outside Time is s time for physical education and free play in the schoolyard.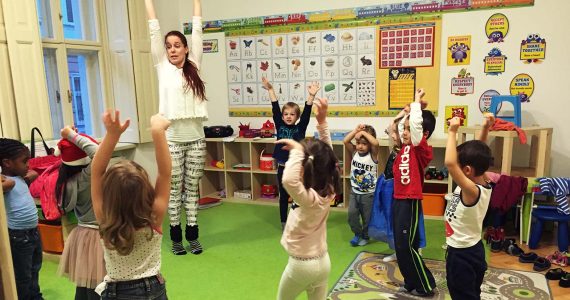 Clubs
Clubs are afternoon activities which are primarily focused on allowing our students to develop in various fields that they are interested in. Kids can choose from a number of clubs. The clubs that we currently offer are the following: Art club, Drama classes, Music, Drum lessons, Dance, Kids yoga, Bible stories and songs, Gymnastics, Happy Earth, Russian, Jolly Phonics, Slovak language and Swimming lessons. Afternoon clubs are also an important part of a child's development process which we encourage and support.